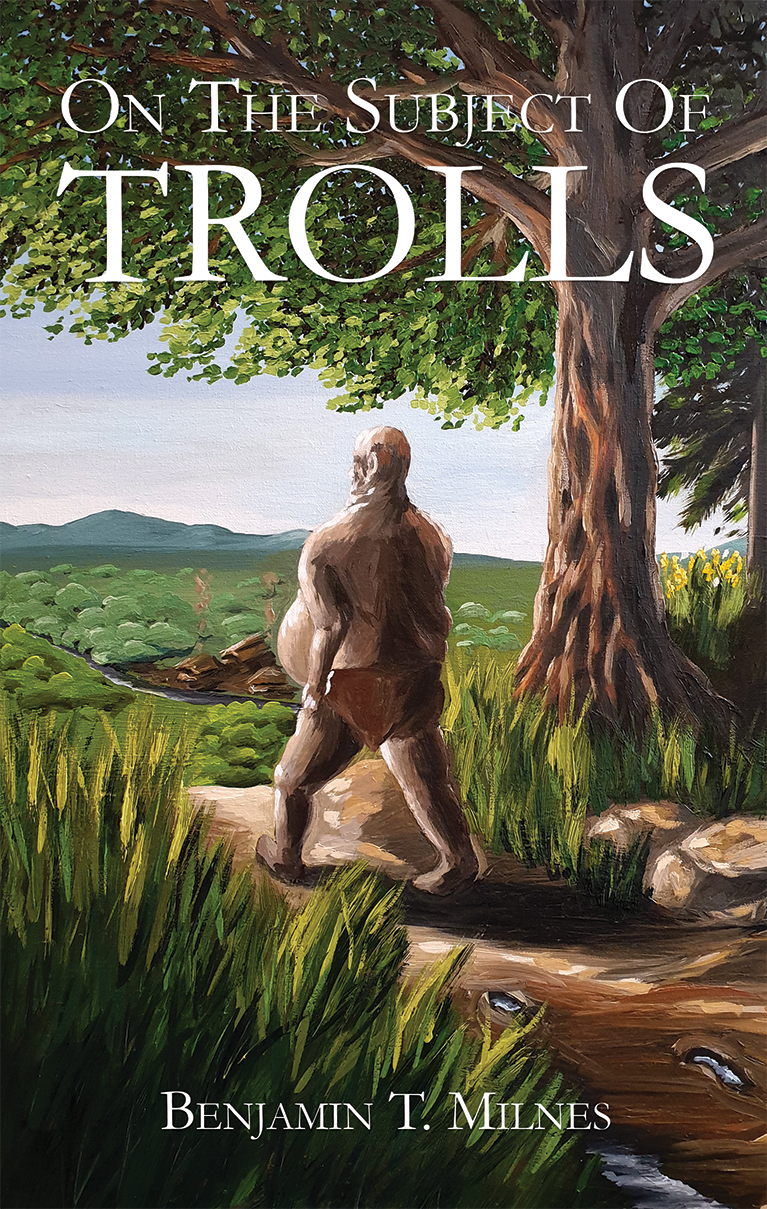 On The Subject Of Trolls is a collection of five short stories set in a mythologised Anglo-Saxon England. Each story follows a different troll: Throch the Cunning, The Troll With No Name, Fluncg the Indignant, Hluthg the First, and Plolg the Common.
From the back cover:
'Back in the days of the heptarchy, kings and queens had to contend not just with the plots of their enemies, but also with dragons, witches, and, most annoyingly of all, … trolls.
Dragons may be fierce, but if you've killed one dragon you can kill a hundred, for they are always killed by an arrow, spear, or sword. Witches may be frustrating, and it is often easier to banish them than to slay them, but if you've got a wizard on your side, they sort it out for you (not that anyone seems to know how they do it). But trolls, those fetid creatures, are often the most difficult to be rid of, for no two trolls can be defeated in the same way. Though trolls may be the stupidest of all things foul, they can only be defeated with perception, imagination, … and wit.'
The paperback edition and Kindle ebook of On The Subject Of Trolls are available here:
Amazon UK: https://www.amazon.co.uk/dp/1085814297/
Amazon US: https://www.amazon.com/dp/1085814297/
Amazon Canada: https://www.amazon.ca/dp/1085814297/
Amazon Australia: https://www.amazon.com.au/dp/1085814297/
More about On The Subject Of Trolls on my YouTube channel